The IAASB has raised the bar for quality management.
Three new and revised standards strengthen and modernize the audit firm's approach to quality management. Through the standards, the IAASB is addressing an evolving and increasingly complex audit ecosystem, including growing stakeholder expectations and a need for quality management systems that are proactive and adaptable.
The standards direct audit firms to improve the robustness of their monitoring and remediation, embed quality into their corporate culture and the "tone at the top", and improve the robustness of engagement quality reviews.
The standards are effective December 15, 2022. They replace the IAASB's current standards, International Standard on Quality Control 1 and International Standard on Auditing 220.
Recently Released
Key Changes

Increases firm leadership responsibilities and accountability, and improves firm governance
A risk-based approach focused on achieving quality objectives
Modernizes standards to address technology, networks, and the use of external service providers
Increases focus on the continual flow of information and appropriate communication internally and externally
Proactive monitoring of quality management systems and timely and effective remediation of deficiencies
Enhances engagement partner's responsibility for audit engagement leadership and audit quality
Clarifies and strengthens requirements for a more robust engagement quality review

Available Resources

Additional resources will be added to this page when released—see our implementation plans for additional details, including timing information.
Learn More about the Quality Management Standards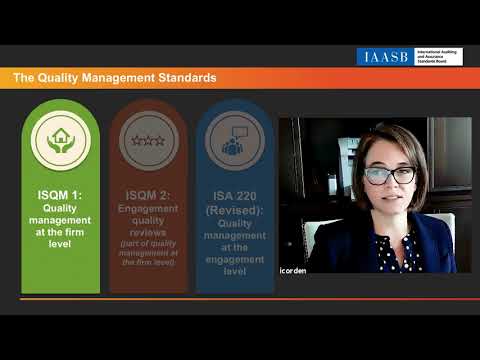 An Overview of the IAASB's Quality Management Standards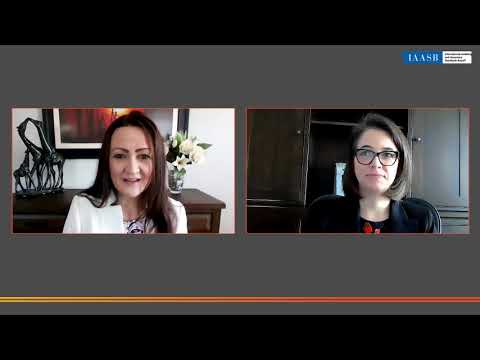 Quality Management Standards: Perspectives on Initial Implementation Efforts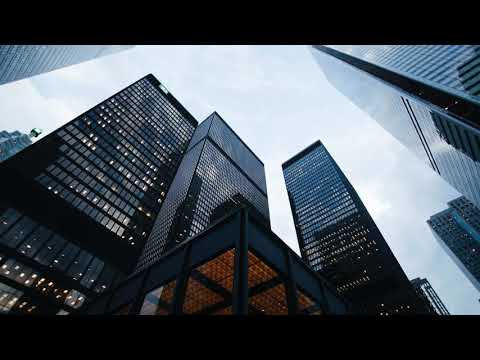 IAASB Quality Management Standards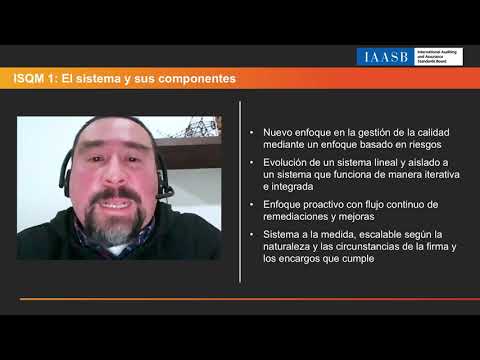 Perspectiva general de las normas de gestión de calidad del IAASB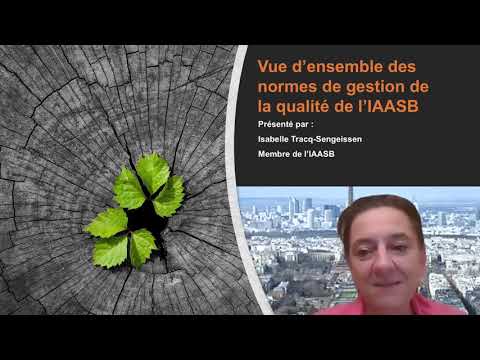 Vue d'ensemble des normes de gestion de la qualité de l'IAASB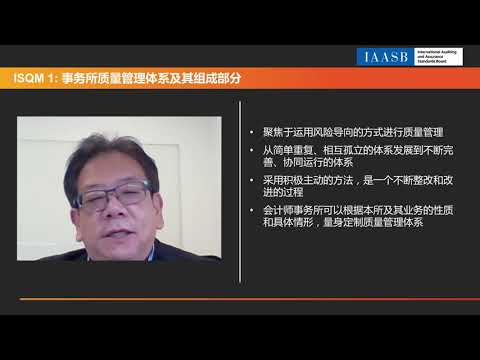 国际审计与鉴证准则理事会质量管理准则概览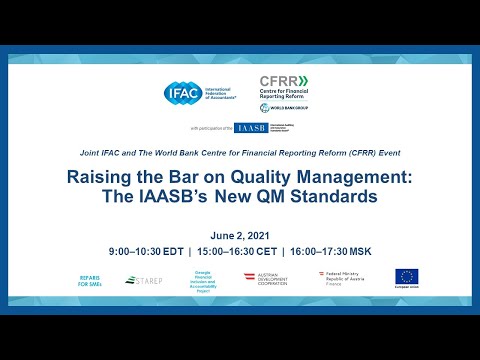 Raising the Bar on Quality Management: The IAASB's New QM Standards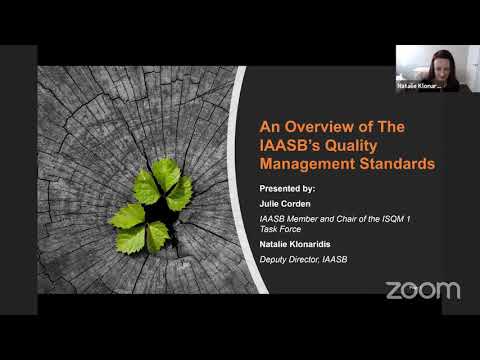 IFAC, IAASB, and ICAC Discussion Forum on Quality Management Standards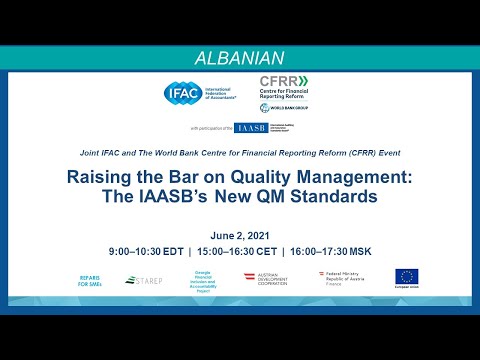 Albanian: Raising the Bar on Quality Management: The IAASB's New QM Standards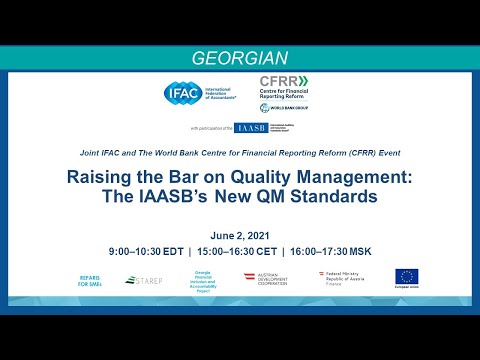 Georgian: Raising the Bar on Quality Management: The IAASB's New QM Standards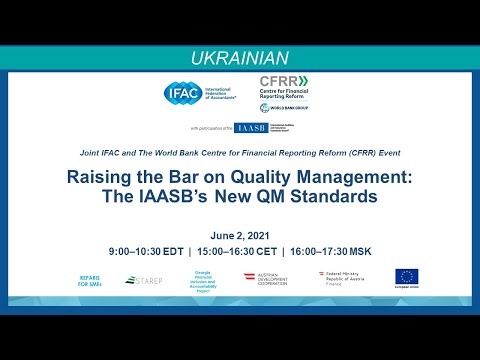 Ukrainian: Raising the Bar on Quality Management: The IAASB's New QM Standards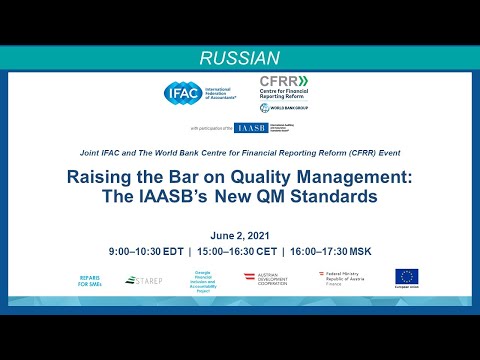 Russian: Raising the Bar on Quality Management: The IAASB's New QM Standards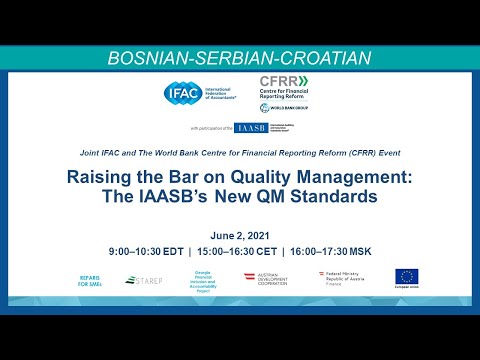 Bosnian-Serbian-Croatian: Raising the Bar on Quality Management: The IAASB's New QM Standards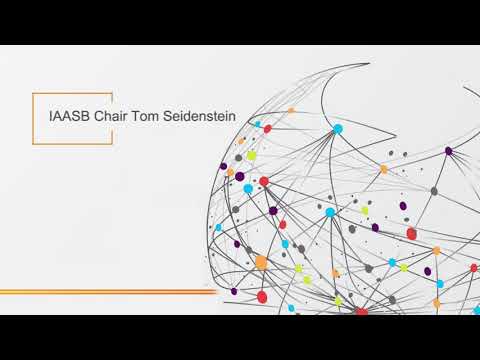 Supporting the New Quality Management Standards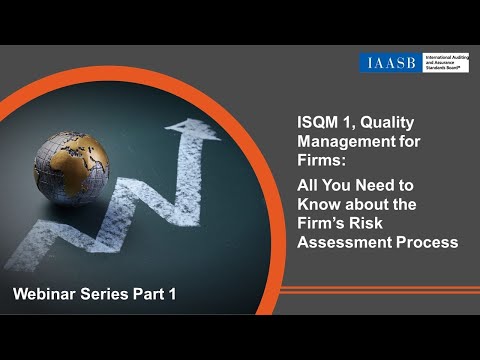 All You Need to Know about the Firm's Risk Assessment Process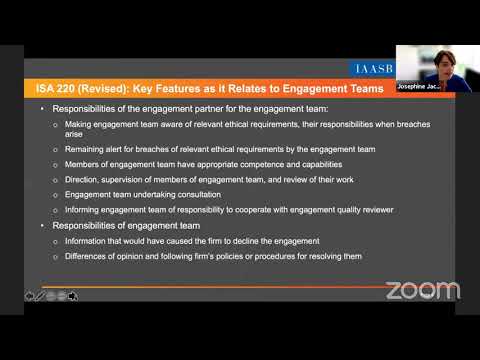 Resources: Expectations for Firm and Engagement Partners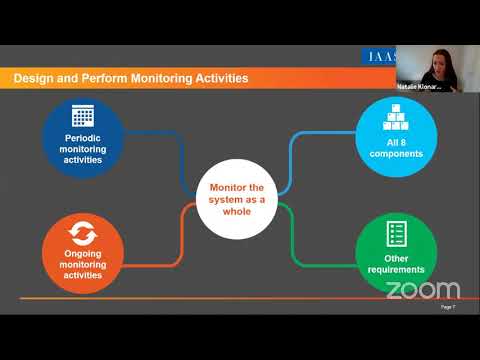 What's New for Firms' Monitoring and Remediation Process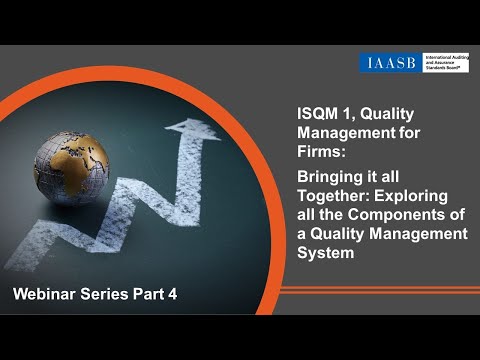 Bringing it all Together: Exploring all the Components of a Quality Management System