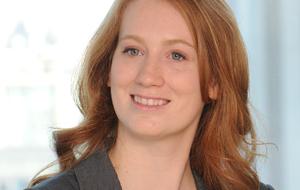 What attracted you to IAASB when you joined?
I knew the work of the IAASB as I was developing audit methodologies and learning sessions for the new and revised auditing standards that the organization developed in my previous job. The more I was working on the standards, the curious I was about the process, the time and effort it takes to develop these standards. Plus, I wanted to be part of the group that initiated the changes in the profession rather than being on the receptive end of the change.
Were you surprised by anything once you became an employee?
When I joined, I was really surprised by the size of the IAASB team. Prior to joining the organization, I followed the projects and noted the content published by the IAASB. I had no idea that all that was done by a relatively small team. This is very impressive and a true testament to what a team can achieve when everyone works together with the same goal.
What is your role at IAASB?
I am a senior manager at the IAASB. I help develop standards, guidance and consultation papers, in partnership with Board members. I perform analysis of comments and feedback received from different sources, such as respondents to exposure drafts, outreach activities and discussion with Consultative Advisory Group or Jurisdictional and National Standard Setters.
What does a workday look like for you?
I found my days to be balanced between focus time and meetings. I have time to work on tasks I have been assigned to, such as proposing revisions to a standard, writing explanatory documents to present to board members or the public, preparing slides for outreach presentations, etc. I also have a few meetings a week, where my team can discuss overall project plan, and brainstorm on the best approach to respond to some feedback.
There are also a few meeting weeks a year where the IAASB projects are presented in detail to Board members. Although those weeks are very busy, as we have to work on our tasks around the meetings, they are also very rich in discussion. It is a good opportunity to learn about my coworker's projects.
What's your favorite part about your job?
Being part of the IAASB team, I get to work with the best of the best of the profession. I get to be in meetings with professionals that are references in their own organizations and hear them talk and debate on topics that shape the professional.
What's the most unique part about working here?
I get to work with people from all over the world. Everyone brings their unique background and flavor to a project, which enriches every step of a project and every decision taken. I believe we can come up with better solutions when everyone shares their ideas and when considering all the different perspectives.  
What kinds of resources have you taken advantage of?
I am still fairly new to the organization; I think I am still learning about all the resources it has to offer. So far, I would say that the resources I used the most is people. Everyone on the team is very welcoming and eager to help. You can ask anyone questions and they will answer with the biggest smile.
What would you do for a career if you weren't doing this?
Growing up, I've coached gymnastics for a number of years. More recently, I've always jumped at the opportunity to facilitate learning sessions with my previous employers. I've always liked the aspect of passing knowledge to other and help them grow and developed. So, I probably would have pursued a career in teaching or something along those lines.
Where is your favorite place in the world?
My hometown. I recently moved back to the province of Quebec where I grew up, after being away for more than 10 years. I hadn't realized how much I missed being closed to family. I truly enjoyed all the seasons that you get to experience in Quebec, from the very cold and snowy winters (perfect for skiing!) to the very warm summers filled with music festivals.
How do you spend your days off?
I have three kids, so my days off are filled with kids' activities. But, once I am done driving them to their friends or going to their sport events, I like to host my family and friends for dinner and games.
Learn more about the IAASB staff