Image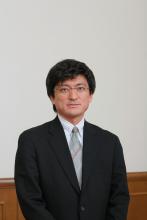 Yoshinao Matsumoto
Yoshinao Matsumoto became an official observer of the International Auditing and Assurance Standards Board for the Japanese Financial Services Agency (JFSA) in January 2017.
He is a Professor of Auditing at the School of Accountancy of Kansai University (Japan) and a Trustee of the Japan Auditing Association, Japan Internal Control Research Association, and the Academy of Accounting Historians (section of the American Accounting Association).
He previously served as Technical Advisor for the Auditing Standards Section of Business Accounting Council in the JFSA.