Image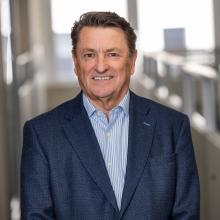 William Edge
William (Bill) Edge was appointed to the International Auditing and Assurance Standards Board (IAASB) in January 2022. He was nominated by the Financial Reporting Council (Australia) and the Australian Auditing and Assurance Standards Board.
Mr. Edge was chair of the Financial Reporting Council in Australia from 2016 to 2020 and was chair of the Auditing and Assurance Standards Board for Australia from 2021 to 2023.
Prior to that, Mr. Edge was a partner of PwC for 18 years where, for his last eight years, he led the PwC Australia Risk and Quality Group, which was responsible for risk management and quality control, including methodologies, technologies and ethics, across all of the firm's business units. He served on PwC's Global and Asian Risk and Quality Leadership Teams. He also spent six years leading the PwC Australia Professional Standards Group responsible for the firm's financial reporting and auditing policies and advice.
Mr. Edge was admitted to the Australian Accounting Hall of Fame as an auditing standard setter, accounting and auditing regulator and practitioner in 2021.