Image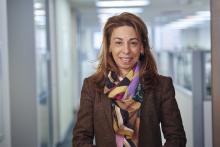 Wendy Stevens
Country
United States of America
Wendy Stevens became a member of the IAASB in January 2021. She was nominated by the Association of International Certified Professional Accountants.
Wendy is the National Practice Leader for Quality & Risk Management (QRM) at Mazars in the USA. She also serves as the Mazars Group International Quality Control leader and a member of the Mazars Group QRM Board. Prior to Mazars, Wendy was a partner at a large multinational public accounting firm.
Wendy is a past member of the Standing Advisory Group of the PCAOB and the CAQ's Professional Practice Executive Committee and a current member of the CAQ's Smaller Firm Task Force.
Wendy graduated from Boston University, where she studied accounting and is a CPA in New York.