Image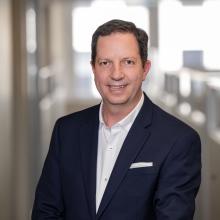 Neil Morris
Neil Morris became a member of the IAASB in January 2023. He was nominated by the Transnational Auditors Committee.
Mr. Morris is currently the Global Head of Assurance and ESG Methodology at KPMG. He is a Chartered Accountant and has 24 years' experience with KPMG in South Africa and the United Kingdom. His work experience includes risk management, climate change and sustainability, financial audit, and assurance technical support.
Mr. Morris is a member of the South African Institute of Chartered Accountants (SAICA) and a Registered Auditor with the South African Independent Regulatory Board for Auditors (IRBA). He has served on various committees and working groups for both SAICA and the IRBA.
Mr. Morris has a Bachelor of Commerce in Accounting from the University of Cape Town and a Bachelor of Commerce Honours in Accounting from the University of KwaZulu-Natal.