Image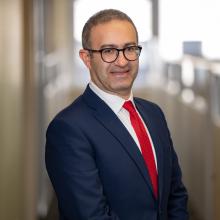 Fadi Mansour
Fadi Mansour joined the IAASB on February 1, 2023, in the role of Senior Manager - Standards Development and Technical Projects.
Fadi is from Lebanon, and before joining, he spent 20 years working with Deloitte in various offices in the Middle East. Fadi was an Audit and Assurance Director at Deloitte, providing services to clients in different industries. Amongst his roles, Fadi served as National Professional Practice Director for Deloitte Lebanon, Office Learning Leader for Deloitte Qatar as well as participating in different quality control programs in the region.
In total, Fadi has over 23 years of experience in Audit, Assurance, and Advisory.