Image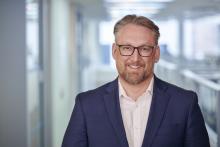 Kai Morten Hagen
Kai Morten Hagen became a member of the IAASB in January 2019. He was nominated by the Nordic Federation of Public Accountants (NRF).
Mr. Hagen is currently Technical Director at the Norwegian Institute of public accountants (DnR). In this role, he supports the auditing standard setting board in Norway and is responsible for DnR's work relating to audit and assurance matters.
Prior to joining the DnR, Mr. Hagen worked 12 years at Deloitte. His experience with Deloitte included audit and assurance engagements, national office activities relating to audit and assurance in Norway, and audit and assurance methodology project at the global office.
Mr. Hagen studied accounting and auditing at BI Norwegian Business School, and qualified as a state authorized public accountant in 2004.