Image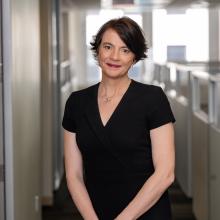 Josephine Jackson
Job Title
Vice-Chair*, IAASB
Josephine Jackson is the Director of International Audit and Assurance Standards Policy at the UK Financial Reporting Council and leads the FRC's ESG Group. In her role, she works on audit quality initiatives, which include developing audit and assurance standards and guidance in the UK.
Prior to joining the FRC, Ms. Jackson was Director of Audit Technical at Grant Thornton. Until 2008, she was in the audit practice of PricewaterhouseCoopers after joining the firm in 1993.
Ms. Jackson previously served as a Technical Advisor for former IAASB members Susan Jones and Marek Grabowski.