Image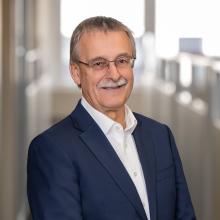 Greg Schollum
Greg Schollum joined the IAASB in January 2023 after being nominated by External Reporting Board of New Zealand.
Mr. Schollum is the Deputy Controller and Auditor-General of New Zealand, a position he has held for seven years. Thirty-four of his 42-year career has involved him in an audit capacity in both the public and private sectors. He has served on standard-setting boards in New Zealand and internationally, including serving for five years on the International Public Sector Accounting Standards Board.
Mr. Schollum graduated with a Bachelor of Management Studies (Major in Accounting) from the University of Waikato, New Zealand.