Image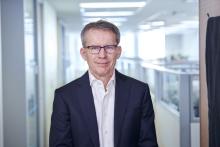 Edo Kienhuis
Edo Kienhuis became a member of the International Auditing and Assurance Standards Board in January 2021. He was nominated by the Transnational Auditors Committee.
Mr. Kienhuis is a partner in the PwC Audit and Assurance practice in Amsterdam, where he is a member of the Methodology team in the National Office next to serving as an Engagement Quality Review partner on several listed entities. He is PwC's Global Standards Leader whose team is primarily responsible for the network's interactions with the IAASB and responsible for the networks' guidance relating to Auditor Reporting. 
Previously, Mr. Kienhuis was the Partner responsible for independence as well as the Chief Auditor of PwC in the Netherlands. In his role of Chief Auditor, he was responsible for, among other duties: improving engagement performance quality and driving audit quality in areas requiring improvement including culture, behavior and mindset; deploying new auditing standards and reinforcing extant standards and PwC's audit methodology; and consultations on auditing from the Dutch practice.
Mr. Kienhuis is a Registered Accountant (RA) and a member of the NBA, the Royal Netherlands Institute of Chartered Accountants.