Image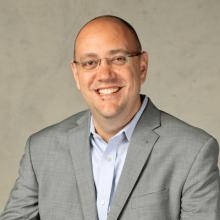 Brian Wilson
Job Title
IAASB Technical Advisor for Wendy Stevens
Country
United States of America
Brian Wilson is a director of audit and attest standards at the Association of International Certified Professional Accountants (AICPA). His primary responsibility is to assist the AICPA's chief auditor in the strategic direction of standard-setting activities with a focus on international auditing issues and developing solutions to high priority standards and practice issues.
Prior to joining the AICPA, Mr. Wilson held senior corporate controllership positions at global public and nonpublic companies for seven years. Earlier in his career, Mr. Wilson spent ten years at KPMG in the US, providing accounting advisory services. He also enjoyed short-term staff rotations at the Center for Audit Quality and the Financial Accounting Standards Board. Mr. Wilson is frequently invited to present on complex accounting and auditing topics for a variety of organizations.
Mr. Wilson is a licensed Certified Public Accountant in the Commonwealth of Virginia and holds the Chartered Global Management Accountant designation. His professional affiliations and memberships include the AICPA and Financial Executives International. Mr. Wilson earned his undergraduate degree in accounting and Master of Science in Professional Accounting at Michigan State University.