IAASB Tech Talk, November 2019
Technology and the Future-Ready Auditor
IAASB
| Guidance & Support Tools
English
As part of the IAASB's technology focus, this is the second in a series of publications that provides an update on efforts to appropriately address the technology related issues in recently and soon-to-be issued standards and exposure drafts. It also includes additional relevant news and information on technology in audit, and recent technology working group activities.
Image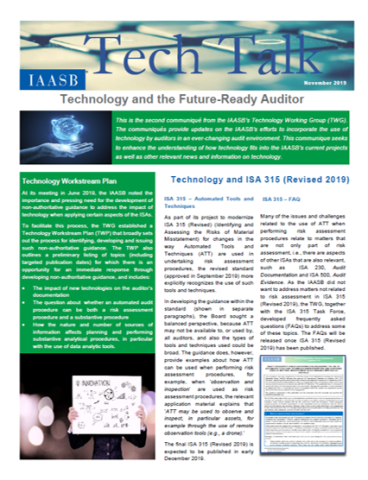 Technology and the Future-Ready Auditor
Copyright © 2023 The International Federation of Accountants (IFAC). All rights reserved.