IAASB Releases Call for Nominations for a Project Advisory Panel to Support its Project on EER Assurance Engagements
IAASB
Jan 8, 2018 | Guidance & Support Tools
English
The International Auditing and Assurance Standards Board (IAASB) is now seeking nominations for a Project Advisory Panel ("PAP") being established to support its recently approved project to develop guidance on key challenges in assurance engagements over Emerging Forms of External Reporting ("EER"), in accordance with the approved Project Proposal.
Image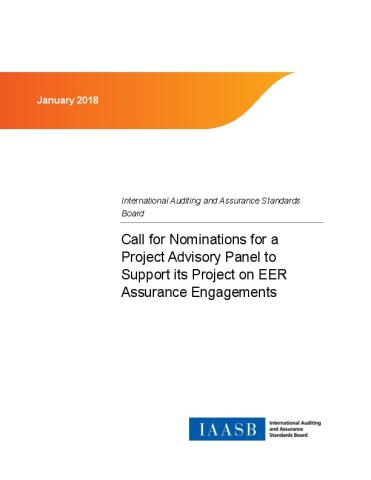 Call for Nominations for a Project Advisory Panel to Support its Project on EER Assurance Engagements
Copyright © 2023 The International Federation of Accountants (IFAC). All rights reserved.