2014/2015 IAASB Biennial Report
Championing Change in the Public Interest
IAASB
Apr 20, 2016 | Annual Reports and Plans
978-60815-286-5
English
The International Auditing and Assurance Standards Board (IAASB) 2014/2015 Biennial Report, Championing Change in the Public Interest, explains how the IAASB is responding to the ever-evolving environment in which audits and other assurance services are conducted.
It also highlights key outputs from the board in the past two years, including the Framework for Audit Quality and the new and revised Auditor Reporting standards.
Image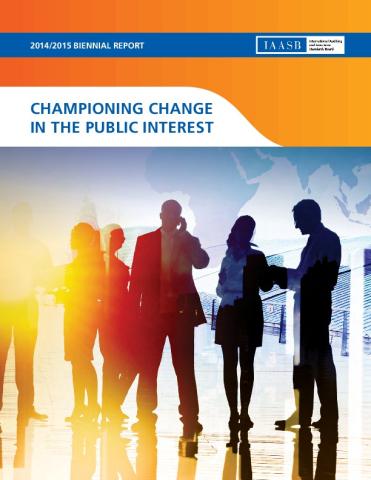 2014/2015 IAASB Biennial Report
Copyright © 2023 The International Federation of Accountants (IFAC). All rights reserved.