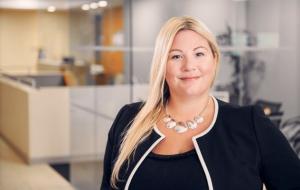 What attracted you to IAASB when you joined?
I loved the idea of working on projects that have such a big impact on the profession around the world. The IAASB develops standards that are used in over 130 countries and, after working on global projects in previous roles, I liked the challenge of understanding both the similarities and differences between jurisdictions, in order to be able to develop a consistent way forward that can work for everybody.
Were you surprised by anything once you became an employee?
Honestly, I was surprised by the size of the team considering how much work that is being done! But that also means that our team is close, and I was able to really hit the ground running making decisions and leading different activities from day one. The IAASB is also supported by some great people at IFAC, as well as secondees and of course the board members and technical advisors – who are all volunteers. And our core staff team is growing too which is really exciting
What is your role at IAASB?
I am a Principal, which means I am responsible for leading a number of projects on a day-to-day level, including the development of a new standard for less complex entities and our activities on technology – both really interesting projects and important ones too. As part of those projects, I work with others to draft standards and guidance, develop papers and presentations, organize and lead meetings, and perform other outreach with stakeholders. I also oversee other areas for the IAASB such as social media content, staff onboarding, and our handbook updates. So, I definitely stay busy!
What does a workday look like for you?
That's a hard question as it really depends on where we are in a project, so every day is a little different… which is actually one of the things I really like about the job. But typically, outside of our quarterly Board meeting weeks, I will have a mix of meetings or calls (with colleagues or task forces, for example) and focus time to concentrate on researching, solving a technical issue, or other detailed work. Working with people around the world means there are often some very early mornings, but I am used to it now… well, almost!
What's your favorite part about your job?
For me, my favorite part about my job is the chance to work with the best of the best of the profession. Our Board members, technical advisors, and staff all have a huge amount of knowledge and experience, so everyone I work with has unique and insightful perspectives. It was intimidating at first, but I found that everyone involved in the process of standard setting is interested in what others have to say and it really is a joint effort to get to the best answer.
What's the most unique part about working here?
Working at the IAASB, I work with people from around the world every day, all with different cultures and ways of doing things. I am always discovering new words, trying new foods or experiences, or otherwise learning something I didn't know before. It is fun and keeps things interesting.
What kinds of resources have you taken advantage of?
The IAASB offers some great benefits and resources – including a very generous PTO and holiday policy, which I take full advantage of as I love to vacation, as well as travel back to the UK to see my friends and family regularly. I am also currently working with a career coach which I have found really helpful, particularly for thinking about my career objectives and goals in the long term. Oh, and the medical benefits are fantastic, which is hugely reassuring with a family to look after.
What would you do for a career if you weren't ding this?
It's funny… growing up I wanted to be an archaeologist, then a lawyer, then an advertising executive, and then finally a social worker – quite the mix. I often wonder how I ended up as an auditor and then a standard setter! My husband says I would be a good travel agent as I love planning trips, especially somewhere we haven't been before. But I am not sure I could cope with then not going on every fantastic trip I planned!
Where is your favorite place in the world?
I love being anywhere with a beach and a clear blue ocean. Before moving to the US, I lived in the Cayman Islands for 4 years and I loved it – particularly swimming in the sea before work and spending the weekends on the water.
How do you spend your days off?
When we are not travelling, I love being at home with my husband and our son, James. There is nothing better than a family movie night on the couch or enjoying a summer evening on our patio. James is growing up so quickly, so I know we need to enjoy as much family time as possible before he hits the dreaded teenage years! I also enjoy meeting with friends and trying to stay fit.
Learn more about the IAASB staff