Image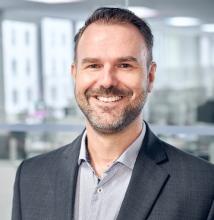 Brett James
Job Title
Chief of Operations, IAASB, IESBA, IPSASB
Brett James was appointed Chief of Operations in 2021. Mr. James is responsible for the operational activities of the International Auditing and Assurance Standards Board (IAASB), the International Accounting Education Standards Board (IAESB), the International Ethics Standards Board for Accountants (IESBA), and the International Public Sector Accounting Standards Board (IPSASB).
Prior to this role, Mr. James was a senior member of the IAASB's technical staff for more than a decade. In that role, he delivered projects addressing accounting estimates, quality management, other information,  and assurance engagements among others.
Earlier in his career Mr. James worked for the Office of the Chief Accountant at the Australian Securities and Investments Commission working on both accounting and auditing issues. He previously work at the Royal Melbourne Institute of Technology and lectured on financial and management accounting and accounting ethics. He began his career in the audit practice of PricewaterhouseCoopers.
Mr. James is a Charted Accountant in Australia.