More Informative Auditor's Reports - What Audit Committees and Finance Executives Need to Know
IAASB
| Guidance & Support Tools
English
All available Translation:
Written by Dan Montgomery, the former deputy chairman of the IAASB and the chair of the Auditor Reporting Implementation Working Group, this article explores the nine most common questions asked by audit committee members and finance executives about the new and enhanced auditor's reports.
The effective date for the new and revised Auditor Reporting standards is December 15, 2016.
Image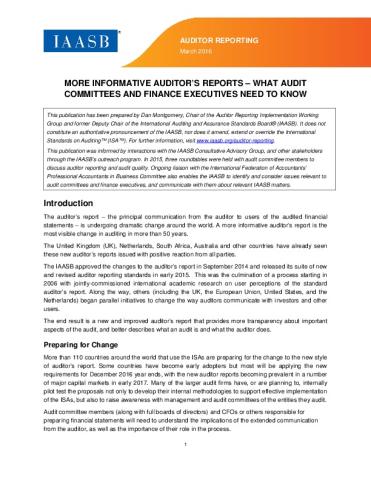 More Informative Auditor's Reports - What Audit Committees and Finance Executives Need to Know
Copyright © 2023 The International Federation of Accountants (IFAC). All rights reserved.